Barmer: A 83-years-old man died here after voluntarily fasting for around eighteen days. Locals said that he was following a religious ritual called 'Santhara'. In Jain community 'Santhara', is a religious practice of voluntarily fasting to death by gradually reducing the intake of food and liquids. Whenever anybody takes Santhara he is glorified, lauded and honoured at community meetings by the religious elders.
In Barmer, the man who took 'Santhara' was Pukhraj Sankhalecha, a resident of Jasol town in Barmer. He died early Saturday morning.
Not only had this, Pukhraj Sankhalecha's wife Gulabi Devi also announced to take Santhara and she has been fasting since January 6. Locals said that it is for the first time when this couple is jointly taking Santhara.
According to the information on December 7, Pukhraj Sankhalecha had undergone a heart problem. Soon after getting discharged from hospital on December 16, Sankhalecha decided to take Santhara.
First India is Rajasthan, Delhi & Uttar Pradesh's own English Newspaper. We bring you the most exclusive news from the power corridors of Rajasthan, Delhi & Uttar Pradesh along with the best of national, international and sports news from across the world.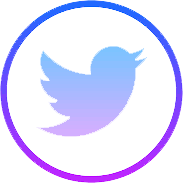 Greetings on National Youth Day! The empowered youth of the nation shall propel our country to greatest heights!
Jagdeesh Chandra
(CEO & Editor)
© 2021 Firstindia Express. All rights reserved | IT Partner Kodecube
Similar to the contextual text color classes, easily set the background of an element